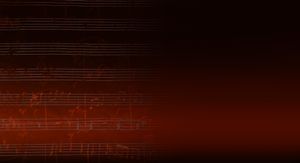 Creator of


"Concept Soundtrack Albums"
Some albums contain original music composed to stories that I conceived, as if they were scores to existing movies & shows. Others contain a complete "rescore" of a movie or show that I favored and approached it as though I was the original composer. I focus on genres of horror, sci-fi, action, & adventure. My styles vary from orchestral, to synth wave, to EDM to sound design and sometimes intermix. Also, I make every attempt to not copy others nor to rehash the same crap that is being done by everyone else.
 
While I am currently Mixing my latest album " Horror Re-Scored 3", here are a few pieces I did outside the aforementioned project during January and February of 2023. The first 2 cues are are from my submissions to the Indie Film Music Contest - January 2023. THe 3rd track is from a submission to a Production Music Library that was unfotunately, rejected. But good news is it can be presented here and used by me or anyone who wants to license it from me.

At some point soon, I will be allowed to post sample clips from the work I did for Ruchard Band on the upcoming movie "Scalper".
 
0:00/2:48

0:00/2:33

0:00/3:10
EXPERIENCE MY MUSIC
SYNCED TO PICTURE
Sneak Peak at Horror Re-Scored 3: Main Titles / Opening Sequence