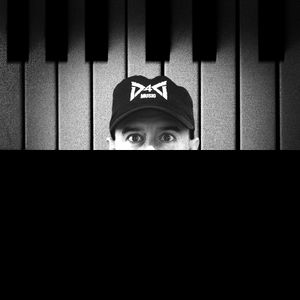 Desktop Workstation 
I have a PC desktop workstation for all MIDI related stuff in addition to graphic design, image editing, video editing, audio editing and administrative (data entry, docs and reports). 
Tower 
2 Monitors - a 32" and a 24" 
Keyboard 
Mouse & Stylus Pen 
DVD/CD Drive + Burner 
Blu-Ray Drive (portable) 
Media Card Slots 
Small Speakers with Sub-Woofer 
Graphics Card suitable for 3D rendering and gaming 
Audio Driver is Asio and the generic Intel drivers 
Several 5 TB External HDs with at least 2-3 TB of space. 
USB 3.0 Hub (can get another if needed) 
Yamaha 61-key consumer synth as ,y controller for MIDI 
System Specs 
Windows 10 64-bit 
32GB RAM 
Intel i7 CPU 3.4GHz 
Software (Music, Video & Audio) 
DAW 
DP 10 
Cakewalk Music Creator 6 (now discontinued and defunct - but still usable) 
VSTs 
East West Hollywood (Subscription) 
Kontakt 6 (full version) 
Albion 4 (IV) strings (atonal and harmonics for strings, brass and woodwinds) 
Christopher Young's "Soul Series: The Collection" from 8dio 
Omnisphere 2 
Soundiron (10 sound sets of mostly scary, horror and metal clanging sounds) 
Steinberg's Halion "Dark Planet" 
Spitfire Audio "Labs" 
Cakewalk's instruments, synths and other sounds 
Audio Recording & Editing 
Blue YETI Microphone 
Adobe Audition 
ProTools First (currently in training 2021) 
Video Ripping, Video and Image Editing & Encoding 
MakeMKV (makes video files from DVDs & Blu-Rays) 
HandBrake (converts MKV files into various video file formats and resolution quality) 
Adobe Premiere 
Adobe After Effects 
Adobe Media Encoder 
Adobe Photoshop 
Video & Music Players 
Quicktime 
VCL 
iTunes 
Windows Media Player 
Cyberlink Blu-Ray / DVD Player 
File Transfer Services 
WeTransfer (free to use for files up to 2GB) 
Google Drive 
DropBox 
PC Laptop 
For remote (and NON-MIDI) use. Primarily for Video & Audio Editing, Graphic Design, and Photo Retouching. 
Windows 10 64-bit 
16GB RAM 
Intel i7 CPU 3.4GHz 
DVD / CD Drive