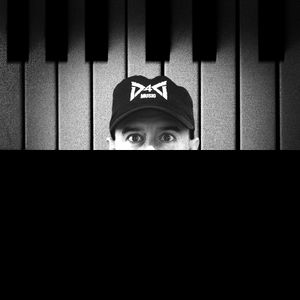 I am a nobody trying to be a somebody in the music scene. My situation is a bit unusual as I am not trying to be a famous recording artist - I just want to score movies, shows, games, podcasts and audio books.

Since I cannot get hired professionally to score current movies in this oversaturated industry, I have decided to simply re-score genre movies I liked over the years and wished I had been able to score. I use none of the existing copyrighted music in these films, all the ideas and overall composition is original and copyrighted by me. Then I sell these scores as commercial albums that I refer to as "concept soundtrack albums".

Stylistically, my music ranges from Traditional Orchestral mixed with elements of Synth Wave, EDM, Sound Design, and Industrial. Composers whose music has been an inspiration to D4D are Jerry Goldsmith, James Horner, Christopher Young, Richard Band, John Carpenter, Tangerine Dream, Hans Zimmer, and Marco Beltrami. 
If people like my music, great, support me and buy the albums and share it with others. If you don't like it, also great, move on and find music you do like.

I am still open to be hired for professional composing gigs, but you have to be the one to come to me, I am done chasing people down.
I am registered with BMI music for all my Performer Rights Organization needs. They will be the ones that will help collect the money owed to me from any licensing deals executed between you and me.