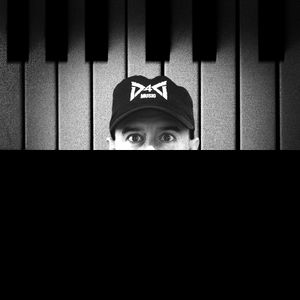 For those who don't have time to read, watch this Introduction Video. While this is a trailer for D4Disgruntled's YouTube Channel of his journey to starting a music career later in life, it also serves as an introduction to who is, his background and what his goals are moving forward as a composer.

For more details, continue reading below.
Creator of "concept soundtrack albums" which contain original scores to movies, shows and games that don't exist, while rescoring those that do. For those movies, shows and games that don't exist, I create my own story and compose an original score to my story. For the re-scores, I choose a favorite genre film of mine and create a whole new underscore as if I had been the original composer for the film.  
I do not use any of the copyrighted existing material form the original music. The music ideas are all my own and original to the projects. These albums are commercially available on various streaming platforms and as digital albums to purchase as well as my website.
These personal projects / albums of mine led me to working for famed film composer, Richard Band, as a Music Assistant / Assistant Composer. My role ranges from managing his website to researching music related stuff for upcoming projects to composing additional music on his morel recent projects beginning in 2022 to the present.
Stylistically, my music ranges from Traditional Orchestral mixed with elements of Synthwave, EDM, Sound Design, and Industrial. Composers whose music has been an inspiration to D4D are Jerry Goldsmith, James Horner, Christopher Young, Richard Band, John Carpenter, Tangerine Dream, Hans Zimmer, and Marco Beltrami.