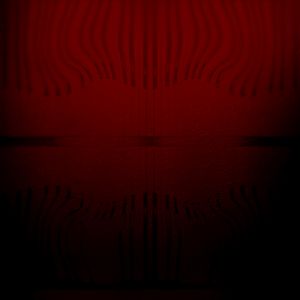 Studio + Tools
D4Disgruntled creates his music from his home office.  It is not a traditional recording studio nor a padded up room like many of the professionals have. It is a cozy and inspirational space. His wall of soundtracks stand prominent before him as he faces his computer monitors and to his side and behind him are many of the movies that inspire him, both good and bad movies. What is presented below is what he has to work with currently. Also provided for review (after the photo gallery) is a list of the hardware, DAWS and software used to create and mix the music.  
NOTE:
New upgrades are coming at the end of May, 2021 regarding better speakers, a new desk, an area rug and sound proof foam panels to place in windows during mixes to block the noise pollution from outside.
Hardware & System Specs
Desktop Workstation
I have a PC desktop workstation for all MIDI related stuff in addition to graphic design, image editing, video editing, audio editing and administrative (data entry, docs and reports).    
Tower 
2 Monitors - a 32" and a 24"
Keyboard 
Mouse & Stylus Pen 
DVD/CD Drive + Burner 
Blu-Ray Drive (portable) 
Media Card Slots 
Small Speakers with Sub-Woofer 
Graphics Card suitable for 3D rendering and gaming 
Audio Driver is Asio and the generic Intel drivers 
Several 5 TB External HDs with at least 2-3 TB of space. 
USB 3.0 Hub (can get another if needed) 
Yamaha 61-key consumer synth as ,y controller for MIDI 
System Specs 
Windows 10 64-bit 
32GB RAM 
Intel i7 CPU 3.4GHz 
Software (Music, Video & Audio)
DAW 
DP 10
Cakewalk Music Creator 6 (now discontinued and defunct - but still usable) 
VSTs 
East West Hollywood (Subscription) 
Kontakt 6 (full version) 
Albion 4 (IV) strings (atonal and harmonics for strings, brass and woodwinds) 
Christopher Young's "Soul Series: The Collection" from 8dio 
Omnisphere 2 
Soundiron (10 sound sets of mostly scary, horror and metal clanging sounds) 
Steinberg's Halion "Dark Planet" 
Spitfire Audio "Labs" 
Cakewalk's instruments, synths and other sounds 
Audio Recording & Editing 
Blue YETI Microphone 
Adobe Audition
ProTools First (currently in training 2021)
Video Ripping, Video and Image Editing & Encoding 
MakeMKV (makes video files from DVDs & Blu-Rays) 
HandBrake (converts MKV files into various video file formats and resolution quality) 
Adobe Premiere 
Adobe After Effects 
Adobe Media Encoder 
Adobe Photoshop 
Video & Music Players 
Quicktime 
VCL 
iTunes 
Windows Media Player
Cyberlink Blu-Ray / DVD Player 
File Transfer Services 
WeTransfer (free to use for files up to 2GB) 
Google Drive 
DropBox 
PC Laptop 
For remote (and NON-MIDI) use. Primarily for Video & Audio Editing, Graphic Design, and Photo Retouching. 
Windows 10 64-bit 
16GB RAM 
Intel i7 CPU 3.4GHz 
DVD / CD Drive