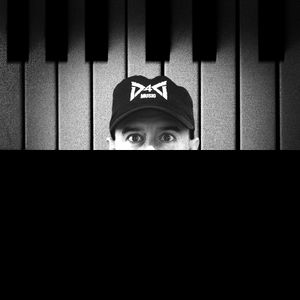 NEWS
Releases + Submissions + Events + Personal
January 25, 2023
Composing Additional Music with Richard Band
My ongoing professional association with Richard Band as his Music Assistant / Assistant Composer has led me to another opportunity in assisting on another of his upcoming composing assignments. This movie will be a sequel to a recent horror film that he did on which I also assisted in researching and creating mock-ups on for him to us e and incorpoarte into the score.

This time he is giving me more cues to personally compose. He is mentoring me in the professional workflow process of spotting, taking notes for artistic directions for each cue as it relates to the narrative and visuals, cue sheet preparation and actual composing. He will still helm the majority of the music and thematic material he did from the previous movie while giving me leqay to come up with new ideas for the darker scenes. 

I couldn't be more honored and humble to have earned his respect and trust on my road to a professional career in film composing.
January 23, 2023 
First Production Music Library Submission Completed 
Due to NDA I signed, I cannot mention which library I am composing music for and submitting. It is an exclusive deal and a highly secretive one. So out of respect and the rules I agreed to, that is about as much as I can say.  I also cannot share the music I am submitting either as it is similar to being a ghostwriter. I get paid for a bunch of muisc (if selected and used) while they own all the rights in perituity. Luckily its production music so it will be what I have heard referred to as wonderfully generic background music. 
As far as the library company itself goes, think of it like Fight Club, all the rules entail not talking about Fight Club - in this case, the company exists yet it doesn't yet they supply music for a bunch of high profile network shows and movies. 
January 11th & January 14th, 2023 
Entered Another Music Contest 


"The 2022 / 2023 Indie Film Music Contest" 

I submitted 2 entries to the  2022 Winter Composing Contest. The contest entry spanned into mid-January 2023. I entered the contest near the end of the submission period. There were 2 clips from an animated / live action short film for which I composed music for and submitted. It was a Sci-Fi adventure involving time travel. 

Check Out the video and more details about the music on my YouTube Channel. 

Submission Clip 1
Submission Clip 2

 
January 7, 2023 
Entered Another Music Contest 


"The 2022 / 2023 Ryan Leach Winter Composing Change" 

I submitted a single entry for this contest.  As is typical with all his contests, Rayn Leach provided a still image to which to get inspired and compose a piece of music that tells the story being told in the image. It is left to our interpretation as to what story is being told. 

Check Out the video and more details about the music on my YouTube Channel.