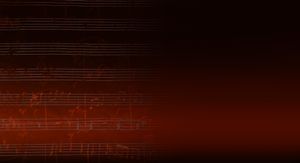 Media 
Composer 
Composer for hire who is providing original music to movies, shows, games, podcasts, audio books and library music.
INDIE
ARTIST
Producing commercially available "concept soundtrck albums"  to movies & shows that DON'T exist while "re-scoring" those that do.
GHOST
WRITER
Quietly assisting other composers, producers and musicians challenged with tight deadlines and/or creative blocks.
Presented below is my most recently composed and final mixed track(s). The shelf life is limited and each track will be replaced when a newer track is completed and chosen to takes its place. The retired tracks may end up in the Music Samples section of this website. If they were eventually to be featured on an album of mine, then they will end up there.
 
EXPERIENCE MY MUSIC
SYNCED TO PICTURE
Sneak Peak at Horror Re-Scored 3: Main Titles / Opening Sequence